Best Place to Stay in Door County without Children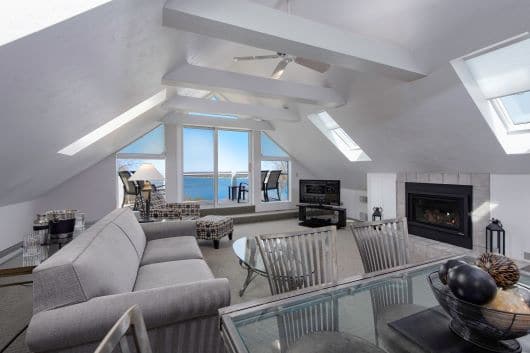 Having stayed in a number of places in Door County over several decades (Waterbury Inn, Landmark Resort, The Settlement, etc.) we thought that the old location-location-location credo didn't matter in an area when everything is so close.
We were wrong.
Once our kids left the nest, we discovered this family-owned, adults-only gem that has a unique location of being RIGHT on Green Bay, up a hill from a private hiking trail. Since our first visit included our dog (certain suites are dog-friendly), this was a home run.
We've returned many times, enjoying its proximity to Sister Bay's waterfront, miniature golf, and restaurants, and enjoyed it so much that we rented The Penthouse for 5 nights in September of 2020 so that our two adult kids and their spouses could converge on the hotel to celebrate my wife's 60th birthday.
The proprietor, Warren Zaug, is very hands-on but service oriented, and every year he and his staff take great care of us and all other guests. The included breakfast is very tasty, consisting of things like fresh made scones and great coffee from a local shoppe. Even during Covid, the place was packed due to following restrictions in a creative, guest-friendly way (like a manned breakfast bar with very generous portions). Finally, the place has a tennis court, horseshoes, ladder game, cornhole, and even free bicycle usage to ensure that guests can enjoy the quiet, wooded locale.
Like everything else in Door County, this isn't a luxurious urban or beach resort. But if you are looking for a clean "Wisconsin-fancy" inn with nice suites, great views of the bay, a fantastic little walking trail, and a delicious breakfast, you cannot go wrong…and The Penthouse (we also rented a King Suite since it has only 2 bedrooms plus a foldout couch) is a fantastic spot for 2 or 3 couples to get away for a week or weekend, boasting a fireplace, huge living room, gorgeous view, full kitchen, and even an office where you can get work done without disturbing other members of the group. Wifi is free.
Until next time, Warren!
Our reviews come to us from past guests who post on sites such as Facebook, Google and TripAdvisor, or submit one of our Post Stay Surveys. These happy guests range from honeymooners and those celebrating an anniversary, birthday or special event, to those taking that coveted annual vacation or weekend getaway. They may be dog lovers who are happy to find top-level dog-friendly accommodations, those seeking the peaceful seclusion of our unique location, or the many who are drawn by our stunning water views and private balconies.
 
We are proud of our consistently high guest satisfaction scores and the honor of being recognized with TripAdvisor's Certificate of Excellence/Traveler's Choice award every year since 2012. With a strong reputation for providing superior customer service and excellent accommodations in a secluded yet convenient location, you'll see why our guests recommend that others share the experience that is Country House Resort.
 
We invite you to visit as a new guest and return as a member of our Country House family for many years to come.
See More Reviews From Our Guests...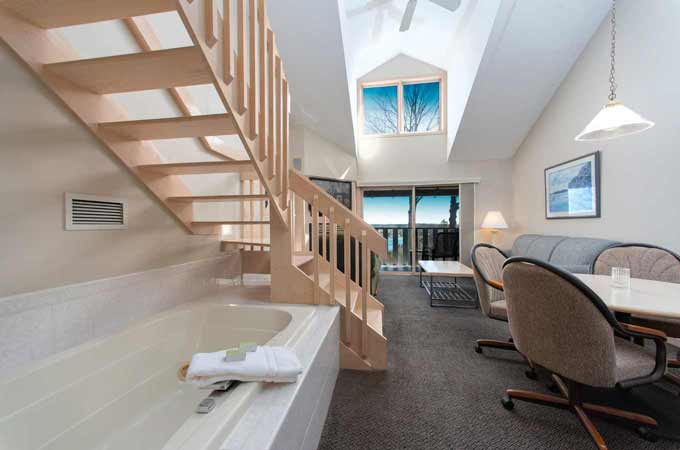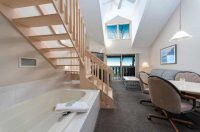 We've stayed at several different places in Door County. We usually come up 3-5 times a year, and one of…
Read The Full Review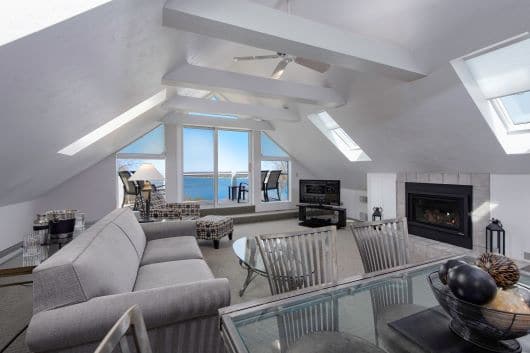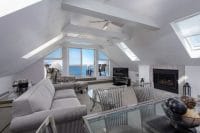 Having stayed in a number of places in Door County over several decades (Waterbury Inn, Landmark Resort, The Settlement, etc.)…
Read The Full Review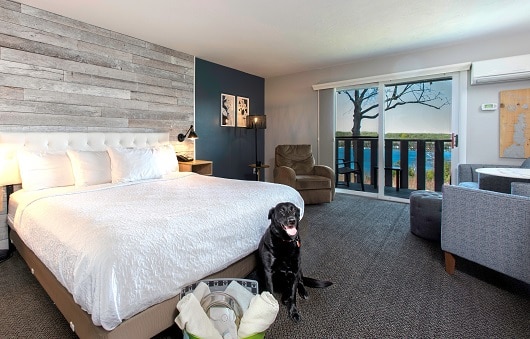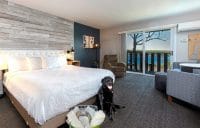 Very knowledgeable staff, explained the grounds and available areas for dog walking as well. Answered all our questions, and made…
Read The Full Review
Connect with us on Social!