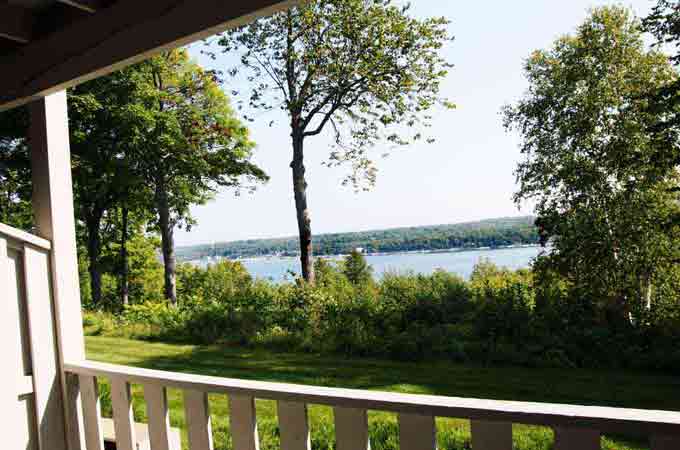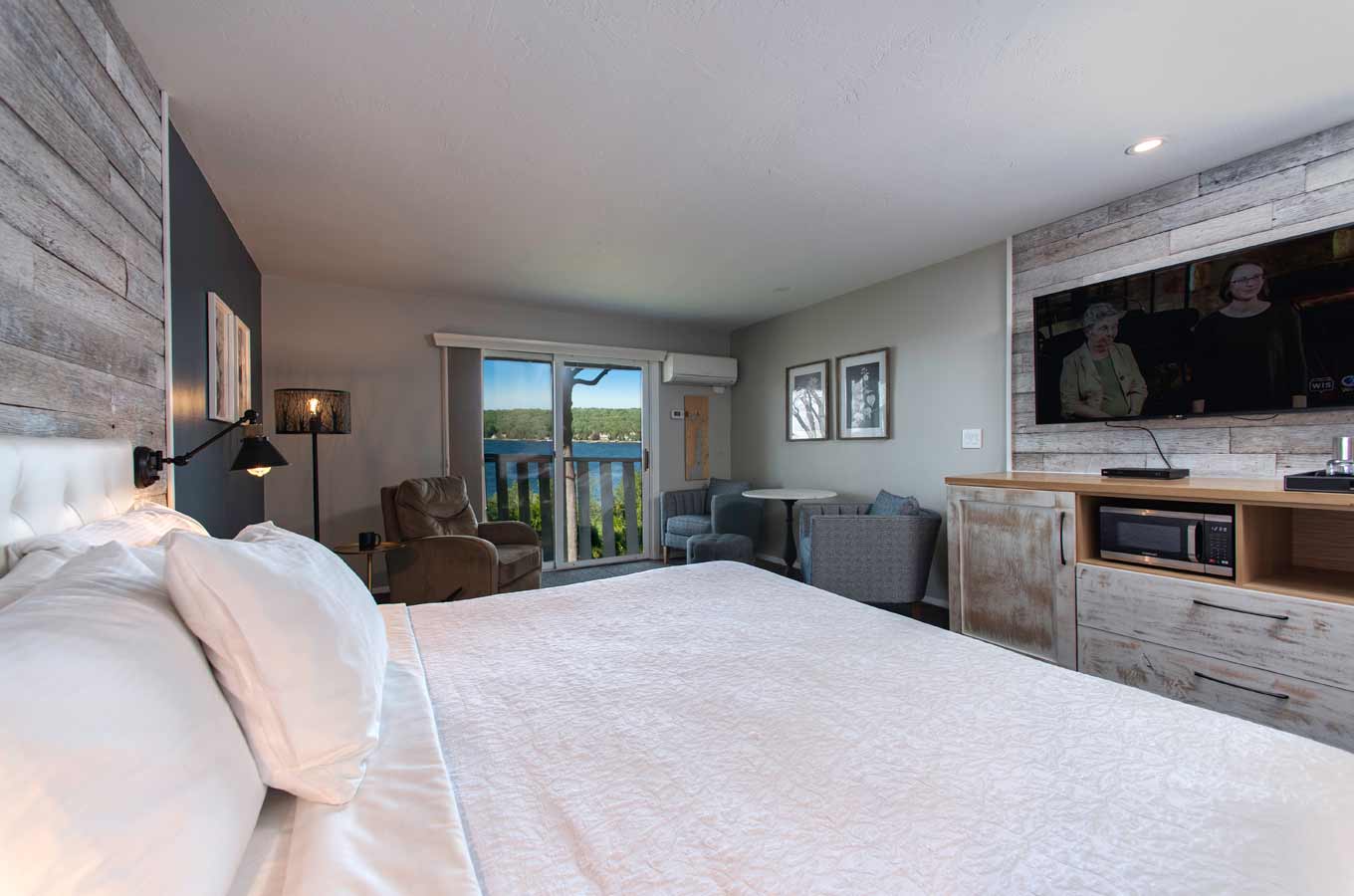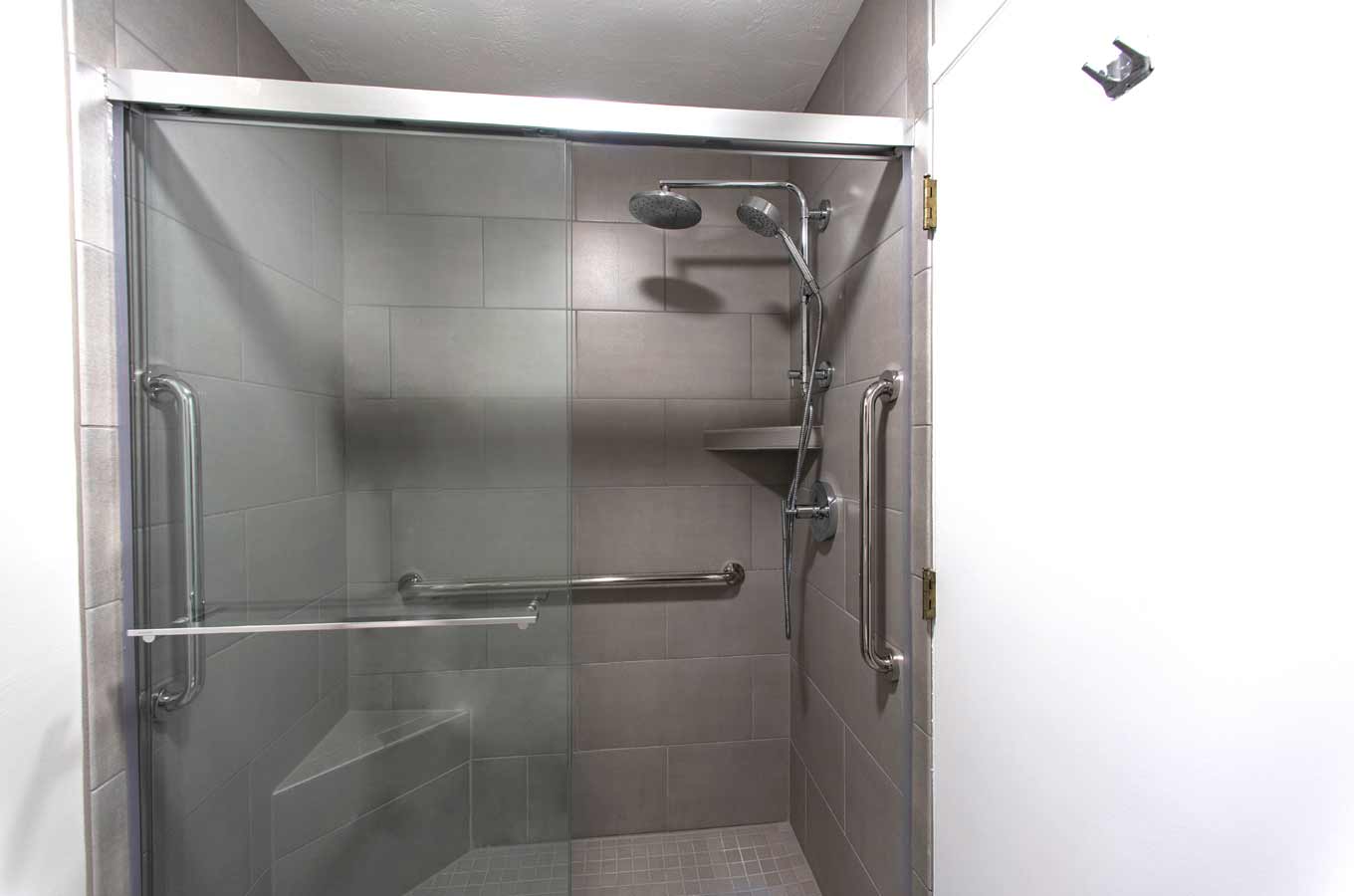 Private water view balcony with cocktail table and chairs

King bed with pillow top mattress

Plush hypoallergenic pillows and feather/down pillows

55" flat screen TV, DVD Blue-ray player with Netflix capability

Free WI-FI in-room and throughout property

Small refrigerator, microwave and coffee & tea service

Hair dryer

Luxurious robes

Premium soaps and shampoos
Sit on your private balcony taking in the panoramic view of Sister Bay. Our more spacious King Water View rooms offer additional room to spread out. The reclining lounge chair is the perfect spot to enjoy a good book or catch a nap. Of course you can never spend too much time sitting on your private balcony taking in the panoramic view of Sister Bay.
For Country House's availability, reservation and deposit policies click here.
Why not Treat Yourselves?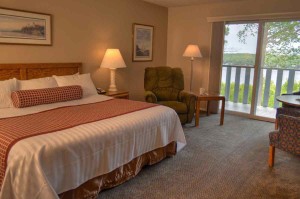 For just a bit more, you can enjoy a luxurious whirlpool spa in our Whirlpool Water View. Let the romance begin!
Having stayed in a number of places in Door County over several decades (Waterbury Inn, Landmark Resort, The Settlement, etc.) we thought that the old location-location-location credo didn't matter in an area when everything is so close. We were wrong. Once our kids left the nest, we discovered this family-owned, adults-only gem that has a…
We stayed two nights during the week in a room with two queen beds. The room was very clean and looked like it had been recently redone….the carpet looked new and the HVAC system worked well without the usual noise. Toilet/ tub/shower area was small, but clean! Best of all was the wonderful view of…
Ready to find out more?
Check out our availability! Call us with questions!