The Perfect Romantic Door County Delight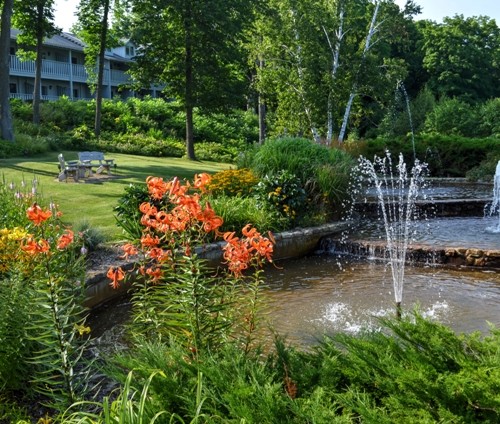 Country House is a resort that is a rare find in romantic Door County. It's back off the road and borders on Sister Bay. The first thing I noticed was the beautiful entry. Flowers were in bloom and the grounds were manicured with fountains and private seating areas. There was a fire pit – you don't see those every day. The pools and hot tub were immaculate and very inviting.
Our room had a very comfortable king bed and the linens were such a nice touch. It was our 25th Wedding Anniversary and the resort was just what we envisioned when we made our reservations. The rooms were very clean. And don't get me started on the continental breakfast. Everything from scrambled eggs to Belgian waffles, pastries and fresh fruit got the day off to a healthy start.The front office staff were very knowledgeable and gave us suggestions to check out.
One afternoon I looked out the balcony door and saw a fawn walking by. He must have been lost because the next day we saw the same fawn and the mother together. Looking out over the water and reading a good book is the hallmark of a relaxing stay. You can play tennis or horseshoes or bag toss.There is also the nice touch of having bicycles and kayaks for your use. We parked night in front of our room so that was handy for coming and going on our sightseeing. A return visit is on our list for the next time we visit Door County. Keep up the good work!!!
See Original Review here.
See More Reviews From Our Guests...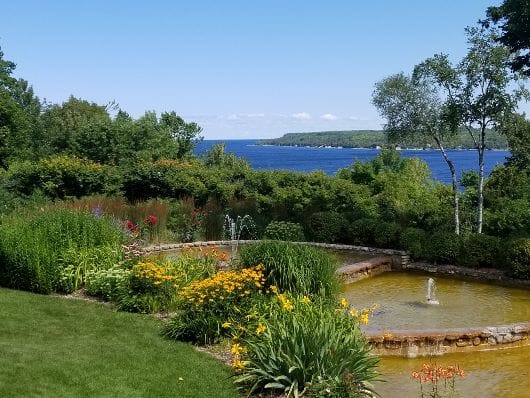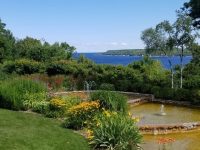 Staff at this Door County resort was super personable, helpful and knowledgeable on dining recommendations. Beds, super comfortable, and we…
Read More