Perfection in Door County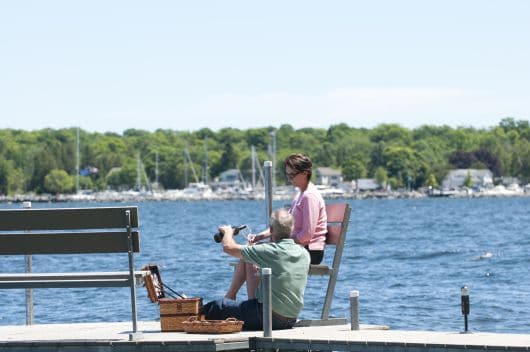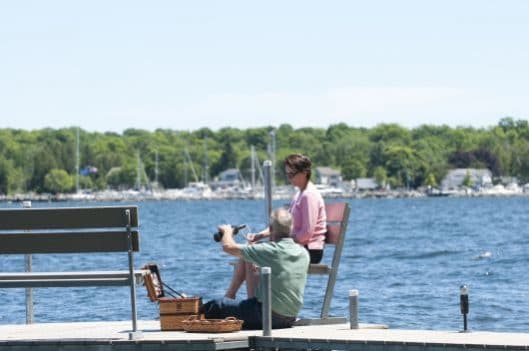 We recently stayed 3 nights at the Country House Resort in Sister Bay, WI. We had a queen bed whirlpool water view room. Their location is at the top of a hill with a wonderful view of the bay. Everyone on staff were exceptionally polite, helpful and very warm and hospitable. They strive to make everything perfect for their guests and they succeeded with us. The grounds were beautifully landscaped with colorful flower gardens and fountains. The sounds of the water fountains made it so serene. The rooms were beautifully decorated and our shower had massaging jets. We had nice thick soft white robes hanging in our room upon check in for our use. The amenities included bikes you could check out, kayaks, DVD library, shuffle board, picnic tables and an adult swing in the large shady grounds, a heated pool with thick padded lounge chairs and umbrellas and a very large hot tub as well. The complimentary breakfast had vanilla yogurt, a bowl of fresh cherries, granola mix, eggs, a plate of fresh cheeses and meats, petite homemade pastry which changed each day, raisin toast with pecans, waffles, cinnamon French toast plus cereals and fruit. Every day in mid afternoon they had large freshly baked cookies for the guests. They do cater to adults so there are no children under 13 allowed. If you want a nice couples getaway in the late summer this is the place to go. We have discovered our new favorite getaway spot and will definitely return!
See original review here.
See More Reviews From Our Guests...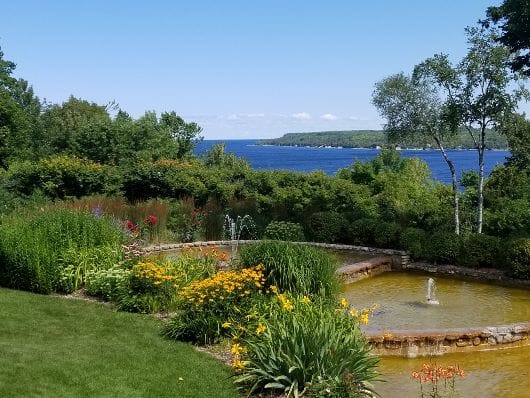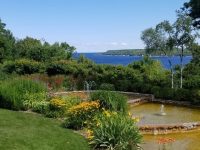 Staff at this Door County resort was super personable, helpful and knowledgeable on dining recommendations. Beds, super comfortable, and we…
Read More