As we come to the end of 2016, we feel so blessed for all of our guests who have stayed with us at the Country House Resort, whether they were visiting for the first time or for the hundredth time. We are thankful for each and every one of you!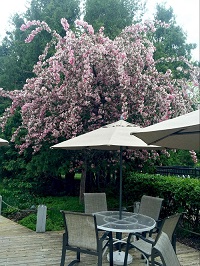 Whew! This year has been busy, but it was a wonderful busy; You know, the kind of busy that keeps you on your toes, excited for the next challenge around the corner. Of course, Door County Wisconsin has always been a cherished destination for so many, but this year, the visitor turn-out was a record year for us! And Sister Bay continues to be the best location rich with restaurants, shops and things to do. There is never a dull moment around here at the Country House Resort.
There are so many reasons to love the Country House Resort. It is with much pride that we can say that many of our guests compliment us on our friendly and helpful team! We couldn't begin to provide such a relaxing romantic setting and customer oriented service without them. It takes many great people behind the scenes to provide you the experience you are looking for in that quaint, little "bed and breakfast" type of atmosphere which we strive to give each and every one of our guests. 
So with that said, we want to extend an appreciation to our Country House Resort team:
Amy, Operations
Carey, Maintenance
Craig, Yard and Groundskeeping
Cruz, Housekeeping/Breakfast
Darcie, Front Desk / Buffet
Ed, Front Desk
Heather, Housekeeping
Jennifer, Front Desk / Housekeeping / Breakfast
Rachael, Housekeeping
Ron, Front Desk
Scott, Front Desk
Trish, Social Media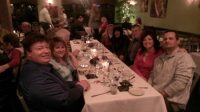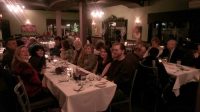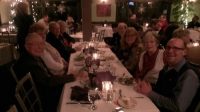 Business Owners/Officers:
Jerry Zaug
Joan Zaug
Cheryl Zaug Casey
Warren Zaug
---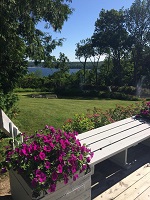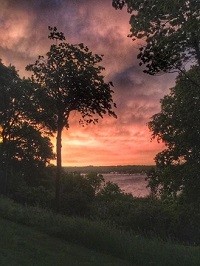 The Country House Resort is situated on a bluff above lovely, picturesque Sister Bay, within a short drive to either Peninsula State Park or Newport State Park, both of which have wonderful options for sport or camping activities. Not up for the drive? Why not take a walk to downtown Sister Bay? Or dine at one of our local pubs or restaurants? And if you are looking for more ideas on activities in Sister Bay, any of our team members can chime in . . .all of them are locals!
On our grounds, which encompass 27 acres and 1,100 feet of shoreline, guests can stroll around the placid gardens, forget their stress and contemplate on our waterfront benches
 after a meditative walk along our many nature trails. At the end of a relaxing day, our guests enjoy our breathtaking Wisconsin sunsets from the room balconies or from our private dock.

 At Country House Resort, there truly is something for everyone. 
In addition to traditional room types we also have 2nd floor suites and a penthouse suite. These suites are perfect to accommodate a shared living space for those who are traveling for a girls' getaway weekend, a couples' retreat, wedding party, family reunions or a family vacation with adult children…Our resort provides a relaxing adult atmosphere* with a romantic backdrop from our incredible views to our beautiful patio, outdoor pool, gas fire pit and large hot tub.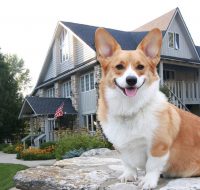 Can't possibly part with your furry companions? Our pet loving guests are excited to know that we are dog friendly and take care to make our furry guests feel welcomed. We have pet- dedicated rooms, provide a welcome dog basket upon arrival and have areas on our grounds that are great for a walk or tossing the ball. We can even point you to some local business that are dog friendly as well!
---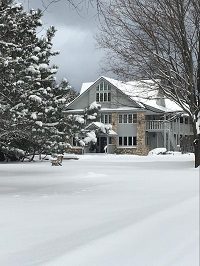 So, now that winter is approaching, we would like to set the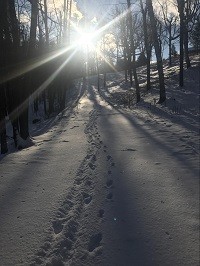 record straight… Door County absolutely does NOT, under any circumstances, shut down! We're here through all the cold and the snow, as the bay ices over and cheeks turn rosy, warming by the fire and welcoming visitors into the warmth of our home. Winter is beautiful here! And we have many winter activities, festivals and events in the various communities in Door County and of course, in Sister Bay!
 
Again, thank you, to those who visited us this year! We hope to see you soon. And to those who have been thinking about a possible stay with us, we would be honored if you chose us as your Door County lodging!
Happy holidays from the Country House Resort family to yours!
*Country House Resort welcomes adults and children 13 years of age and older
Connect with us on Social!